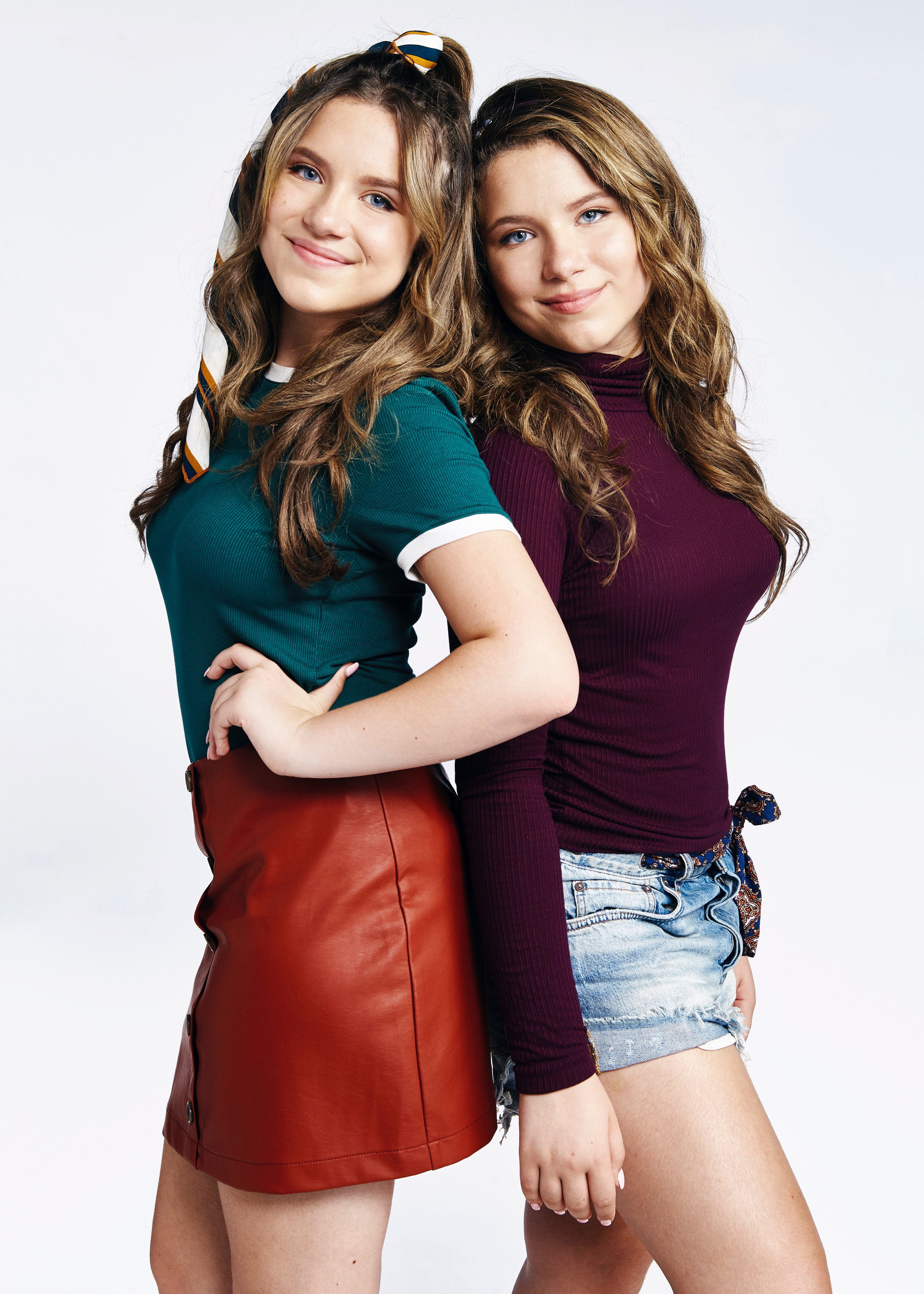 D'Ambrosio twins
Bianca & Chiara
Hailing from Los Angeles, CA, Twin sisters Bianca and Chiara D'Ambrosio broke into show business at two and a half years old, and haven't looked back since. Since their break-out role as Summer Newman on The Young and the Restless (CBS), the girls have been featured in several commercials and popular music videos including Bon Jovi's "What Do You Got" and American Idol alum Crystal Bowersox's hit music video for her 2010 hit single, "Farmer's Daughter." On the small screen, Chiara and Bianca have appeared together or individually on Nickelodeon's Nicky, Ricky, Dicky, and Dawn (2018). NBC's smash comedy hit Parks and Recreation, Legit, The Jeselnik Offensive, The Closer, Criminal Minds and Nickelodeon's See Dad Run.
Bianca and Chiara made their feature film debut in Feeding Mr. Baldwin, an award-winning dark comedy directed by Will Prescott which is out right now on video on demand. In addition to appearing in Catch, I've Got Your Back and Voodoo, the twins worked in Reflections opposite veteran actor Ray Wise. In December 2012, Bianca and Chiara released the music video for their anti-bullying song, "Let Your Light Shine". Filmed over three days in Southern California, the video featured several of their celebrity friends and quickly went viral. Widely considered as the anthem for anti-bullying efforts worldwide during 2013, the "Let Your Light Shine" music video was an Official Selection at dozens of film festivals, including the Palm Beach International Film Festival, Newport Beach Film Festival, and Garden State Film Festival, and received numerous honors. In June 2013, Bianca and Chiara received a prestigious Gracie Allen Award for "Outstanding Viral Video" at their annual awards in NYC. Bianca and Chiara continue to raise awareness for anti-bullying serving on the board of directors for the Boo2Bullying organization.
In the last year, the girls stepped up their game and decided to start creating and posting a series of videos weekly on YouTube and social media. The girls practiced and prepared songs by The Ramones, Best Coast, Twenty One Pilots, The Ting Tings and more to record and post weekly. This lead to their recording of "Got You Covered", which gained attention for both the song choice and their instrumental skills. For the preparation of these songs, the girls enlisted Marko DeSantis from the band Sugarcult to help them arrange and produce these songs as a two piece. From this experience, the girls decided to write an original song with Marko. The result of this collaboration became "Young And Free". A song the girls released as a single on iTunes in June 2017. The girls filmed a video co-starring Hayden Summerall of Musical.ly to again gain great press for the song.
Bianca and Chiara have been building their presence on social media by recently joining the YouTube channel Squared, started by twins Brooklyn and Bailey. While the girl's videos on Squared go live every Thursday, they also film a nominated series "A Day In The Life" where they bring their audience into their world. The series features the girls attending movie premieres, traveling to different countries, attending and working runway shows, going to concerts, and more! The YouTube series was nominated for Young Entertainer Award.
The girls have worked closely representing brands such as Justice, Poshmark, Aldo, Tigerbeat, Casio, Claire's, and more! They have also been working with the 'luxury sticker' line Sticker Bling Bling creating the "D'Ambrosio Twins" sticker line.


Bianca and Chiara recently worked on filming Sage Alexander: The Dark Realm,
a book series by Steve Copling, which they will continue filming this year.
In early 2019, the girls will be filming a psychological thriller and also filming a star role in the film 'The Code'
d'ambrosio twins
MULTIMEDIA
SEE WHAT THE TWINS ARE UP TO AND WHAT STYLES ARE IN HERE.
CHECK OUT THE TWINS DAY IN THE LIFE, MUSIC VIDEOS AND MORE .
LISTEN & WATCH THE LATEST HITS FROM THE TWINS HERE .
d'ambrosio twins
LISTEN HERE
d'ambrosio twins
In the Press
Check out the D'Ambrosio Twins brand new single, "Young and Free"
Winner of Gracie Allen Award 2013 - Outstanding Viral Video
YAA - Nominated Best Performance in a Short Film 2013

YAA - Bianca Nominated 2014 for Best Performance in a TV Pilot
Chiara Nominated 2014 for Best Performance in a Guest Star role for TV

YEA - Bianca Nominated for Best Guest Starring Young Actress 11 and Under - TV
Chiara Nominated for Best Young Actress - Web Performance
D'AMBROSIO TWINS
In The News
In addition to performing live on top-rated national TV morning show, FOX & Friends Weekend, the media darlings have been guests on FOX 5 Morning News (San Diego), A Spoonful of Paolo, Hell's Kitchen, Josie Show, and Kids Place Live (SiriusXM), among other shows.
In addition to their various acting projects, Bianca and Chiara have worked with award-winning music producer Andrew Lane and released their debut EP in August 2014.
CONTACT US
For booking, media and management inquiries for the D'Ambrosio twins, please fill out the form below.